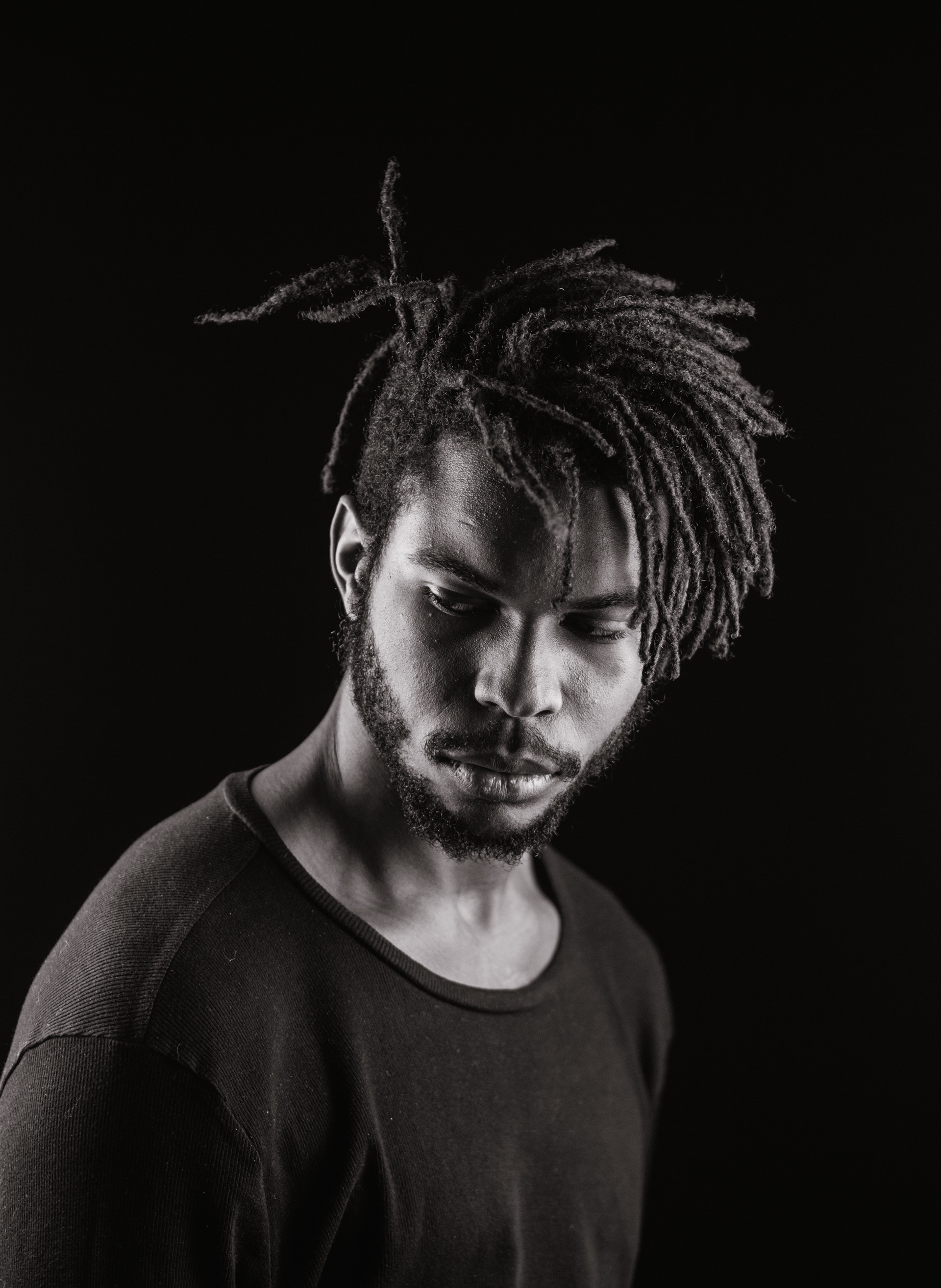 JOSHUA SOLAS

  is an interdisciplinary artist and designer who's work is often a critical but impartial look on the dynamics of human life. Through self reflection and observational means, The Jamaican artist attempts to document these dynamics in a concise yet complex language that blurs roles of images and words.
His more recent works are a continued look into the feelings one has being in a disenfranchised group, more specifically from the perspective of a person of colour. Solas created the character named Jonny, an inter dimensional apple-being that embodies these feelings.
Along with these themes the works also touch on our relationships with our technologies and how it can be problematic.
Solas' work borrows from many realms of media such as cartoons and comics, internet memes, religious iconography and film to create the reality that the figures in his work exist in. He also draws inspiration from many artists including Marcel Duchamp,
Nate VanDyke, Jamie Hewlett, Emilio Villalba, Kerry James Marshall, Albrecht Dürer, Jean Michel Basquiat, Charles White and René Magritte.
Born and raised in Jamaica, the artist received a BFA in Illustration and minor in Graphic Design at Kendall College of Art and Design of FSU in Grand Rapids, Michigan. He is currently based in Jamaica.